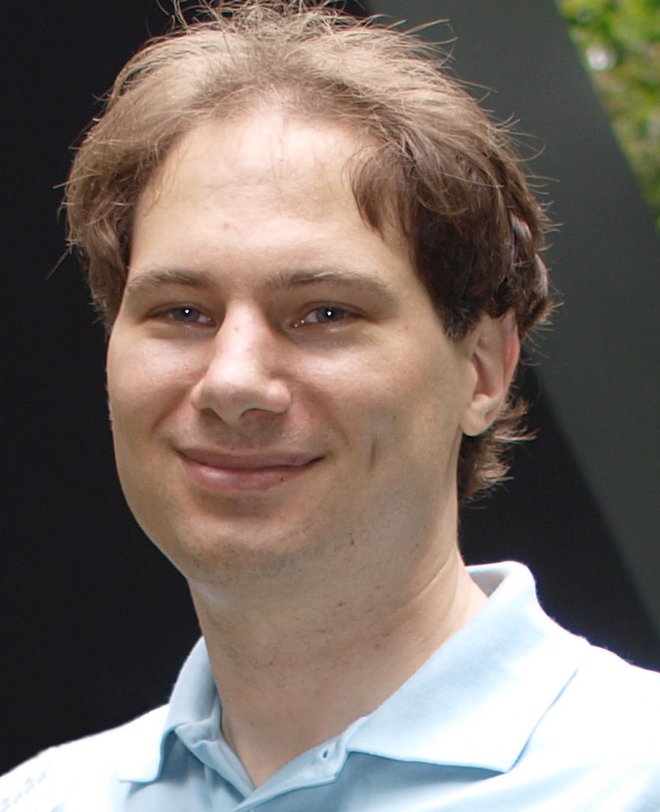 In January 2012 I moved to Arizona State University to set up my own lab in the Center for Biological Physics in the Department of Physics. The pages at SBCB are retained for historic interest. For source code you are encouraged to follow the links at orbeckst.github.com.
---
Until the end of 2011 I worked as a postdoctoral research associate in the Structural Bioinformatics and Computational Biochemistry Unit and I am a Supernumerary Fellow at Merton College, Oxford; I am also collaborating with Tom Woolf's lab at the Department of Physiology, Johns Hopkins University, School of Medicine in Baltimore, USA.
In my current research I am using computer simulations in order to understand how proteins—the molecular machines of the cell—function. In particular, I focus on
the mechanism by which transport proteins utilize the free energy stored in an ion gradient to drive uptake of substrates,
the role of macromolecular transitions in understanding ligand binding, gating in ion channels, or the translocation of substrates through the cell membrane;
computing observables that can be directly tested by experiments;
elucidating the role of water in confined geometries, for instance in ion channel gating mechanisms or ligand discrimination.
Please see my list of publications for details or click on the images below for a selection of what I do.
For contact details see my pages at Arizona State University.
Structural Bioinformatics and Computational Biology Unit
Department of Biochemistry, University of Oxford
South Parks Road
Oxford OX1 3QU
United Kingdom


Merton College
Merton Street
Oxford OX1 4JD
United Kingdom


PGP/GnuPG public key
skype: orbeckst
So are the perils of the internet.

Last modified: 2012-07-14 by Oliver Beckstein